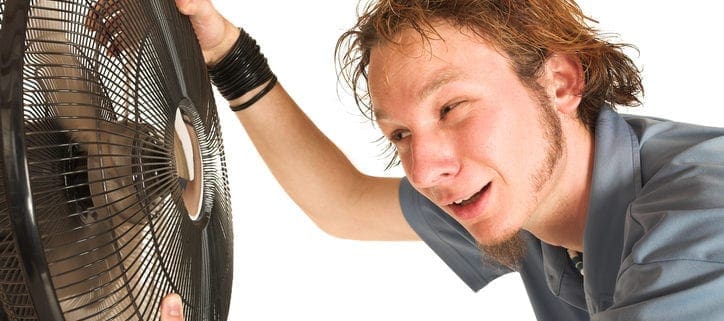 You rely on your heat pump to keep you comfortable all year long. You'll especially need it to work as the weather warms up over the next month or so. To keep your heat pump running smoothly, keep an eye out for potential problems so you can avoid having to call for air conditioning repair in Camden, SC. Here are a few common springtime heat pump problems to look out for from Kevin Robinson's Heating & Cooling:
Leaking refrigerant – A heat pump requires a certain amount of refrigerant to work efficiently. When there's a leak that causes refrigerant to drain out, your heat pump may not adequately maintain the desired temperature in your house. If you suspect a problem, call us to take a look. We'll replace any damaged parts, then charge up the refrigerant so your home will cool down fast.
Worn out fan motor – Your heat pump's fan takes a beating during the winter. Prolonged periods of below freezing temperatures (like those we experienced this winter) take a real toll on the fan motor. It's not uncommon for this particular part to give out after working so hard to keep your home warm. A fan motor that's not at its best will strain your heat pump as it tries to produce a steady flow of air. A routine inspection of your system will usually reveal this problem before it causes your entire system to break down.
Faulty reversing valve – If your heat pump produces hot air when you want cold, a broken reversing valve could be to blame. This is a very common issue, yet one that requires quick attention. If your heat pump isn't keeping you as cool as it used to, call us. We can help.
Even with proper maintenance, there can still be things that go wrong with your heat pump. If you need to cool down in a hurry, call Kevin Robinson's Heating & Cooling for air conditioning repair in Camden, SC. We're available around the clock for fast heat pump repairs in Kershaw, Lancaster, and surrounding areas.
https://www.kevinrobinsononline.com/wp-content/uploads/2018/04/GettyImages-95704559.jpg
483
724
Susan Miskelly
https://www.kevinrobinsononline.com/wp-content/uploads/2020/01/Kevin-Robinson-Logo-1.svg
Susan Miskelly
2018-04-09 20:49:17
2020-12-17 19:53:42
Common Springtime Problems for Heat Pumps