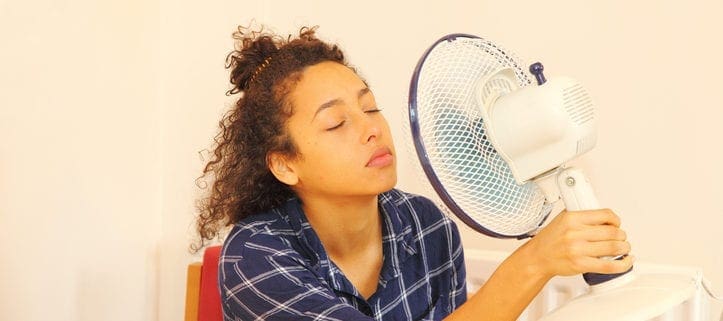 There's no question that you rely heavily on your air conditioner during the summer. A/C units are necessary to stay cool in the sweltering heat – and they can even save lives. With this in mind, it's important that you know when your unit isn't working as well as it should. At Kevin Robinson's Heating & Cooling, we provide air conditioning repair in Indian Land, SC and we've solved problems for hundreds of customers. Here are five common air conditioning problems our technicians want you to watch out for:
Your A/C unit isn't working at all – Ifthermostat can prevent your unit from being able to operate. Should your unit struggle to turn on, contact your local air conditioning repair contractors. We can help you get it back to running smoothly.
Your outside fan isn't rotating properly – Is your heat pump's fan rotating slowly, if at all? Then it's time to call us. A fan that's not operating properly will prevent heat from transferring as it should. This can cause your unit to overheat or the system may have to run constantly to keep up.
You have a frozen indoor coil – If there's an issue with a unit's air flow, it can sometimes cause the unit's indoor coil to freeze.
There are low refrigerant levels – A low amount of refrigerant can lead to numerous A/C problems. Often, low refrigerant levels stem from a leak or system errors.
The unit has bad wiring – Faulty or damaged wiring is a concern and not just because it causes your cooling system to work improperly. It's also a safety hazard that could even lead to a house fire. If you suspect your wiring is faulty, call us right away for service.
When you need air conditioning repair in Indian Land, SC or the surrounding area, call Kevin Robinson's Heating & Cooling. See how we can help you stay nice and cool this summer.
https://www.kevinrobinsononline.com/wp-content/uploads/2018/07/GettyImages-628947366.jpg
484
723
jmorrell
https://www.kevinrobinsononline.com/wp-content/uploads/2020/01/Kevin-Robinson-Logo-1.svg
jmorrell
2018-07-09 18:16:24
2020-12-17 19:53:40
5 Common Air Conditioning Problems